External Link: WGR CV Index
Description
Expanded and corrected version of WGR10 with added material from other issues and unpublished material. Includes Paul Yearout's series on Avalanche Chess and Ultima.

Preorder now for $10 -- Second edition available August 2011.

See also: WGR Index of Chess Variants.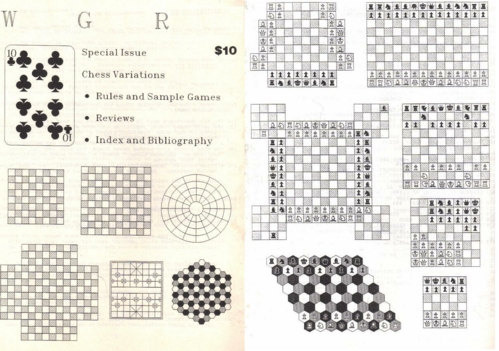 External Link: http://shop.puzzlelaboratory.com/WGR-Index-of-Chess-Variants-WGRCV.htm
---
This 'user submitted' page is a collaboration between the posting user and the Chess Variant Pages. Registered contributors to the Chess Variant Pages have the ability to post their own works, subject to review and editing by the Chess Variant Pages Editorial Staff.
---

Web page created: 2011-07-12. Web page last updated: 2011-07-12