Person Information
Ben M Reiniger
User ID: benr

Last Logged on 2020-12-02 16:15:45.




To get an email link, sign in or enter the address shown above in the form below: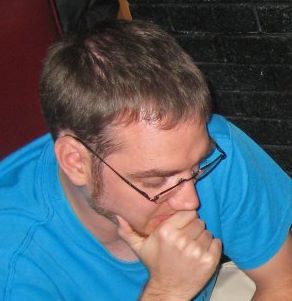 Ben is an editor for this site. And is also a registered chessvariants.com member.

I volunteered as an editor for these pages in February 2013.

I have one invention, a 4D chess game "TessChess", posted here and at the wikidot. For more general thoughts on multi-dimensional chess, see 3D+ design and its children pages on the wikidot.

I currently own copies of Pritchard's Classified Encyclopedia of Chess Variants (which is the second edition of the Encyclopedia of Chess Variants) and Dickins's A Guide to Fairy Chess.

I received a Ph.D. in mathematics in 2015, and now work as a data scientist.
Content & Activity
For citational purposes, we keep records on anyone who contributes content to this site. Since Ben M Reiniger has contributed content to this site, our database listing on benr needs to stay up. But if this person is dead or no longer interested in remaining active on this site, let us know, and this account can be made inactive.